Bække
Hrefna and Tobbi made this monument in memory of Vébjôrg, their mother.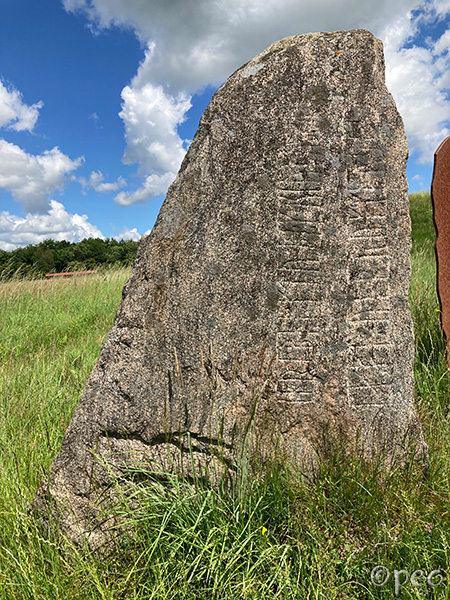 Two mounds, a stone ship and a rune stone, situated about 1 km north of Bække.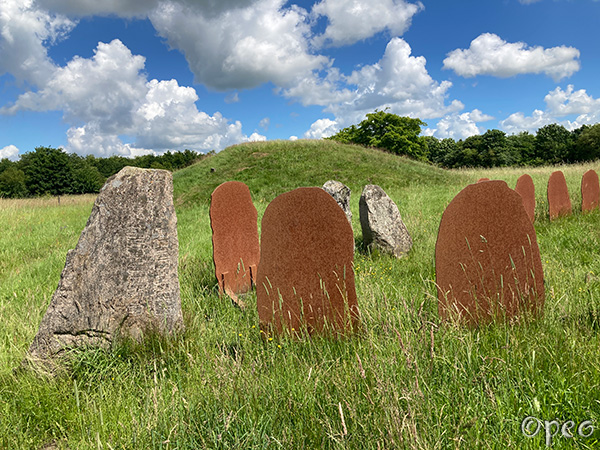 The rune stone at the stern of the stone ship. In the background is one of the mounds.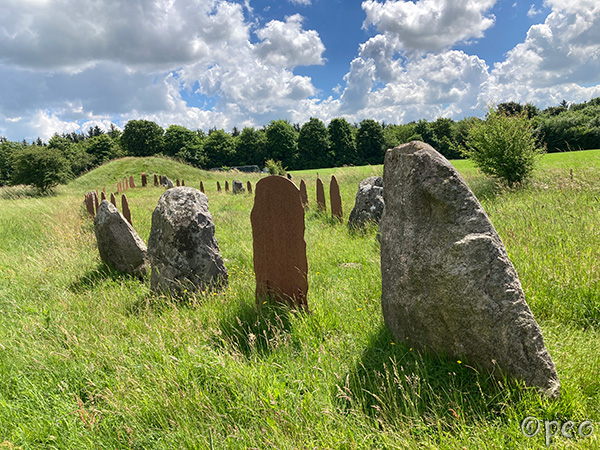 There are many missing stones, but their positions are known. Another mound behind the ship.