Ardre
§A Óttarr and Geirhvatr and Eihvatr, they placed the stone in memory of Líknhvatr, their father.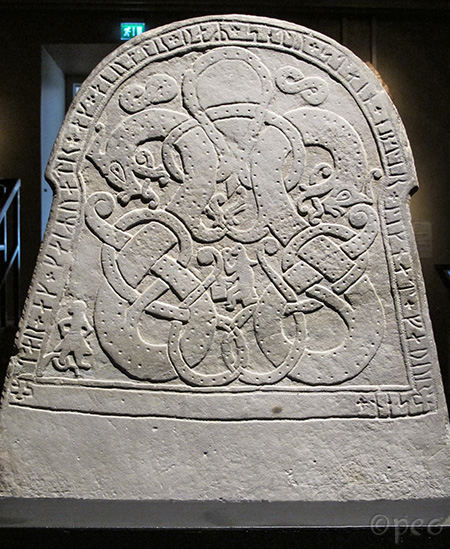 §B Ráðþjalfr and Geirnjótr, they made the good landmark in memory of ... man. Líknreifr carved the runes.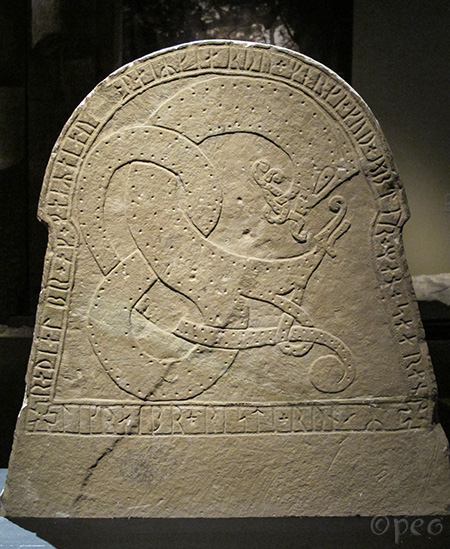 This rune stone is standing in Gotlands Fornsal, in Visby.
This is another photo that I got from my friend Ogneslav. Thanks !