Kårarp
Hreiðulfr and Geiri raised this stone in memory of Ófeigr, their mother's brother, a good husbandman.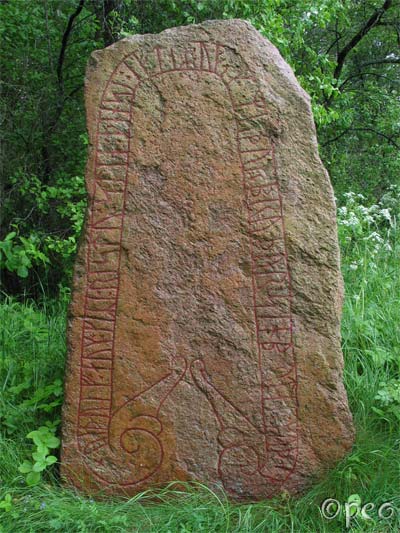 These three rune stones are standing only a few metres apart....
---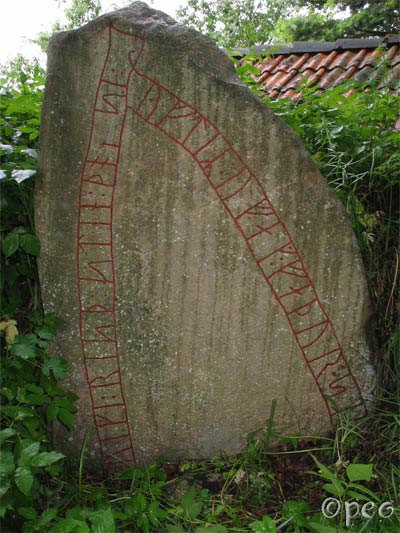 This one and the one above both commemorate the same man.
---
Tosti raised the stone in memory of Tóki and Orrosti, his nephews.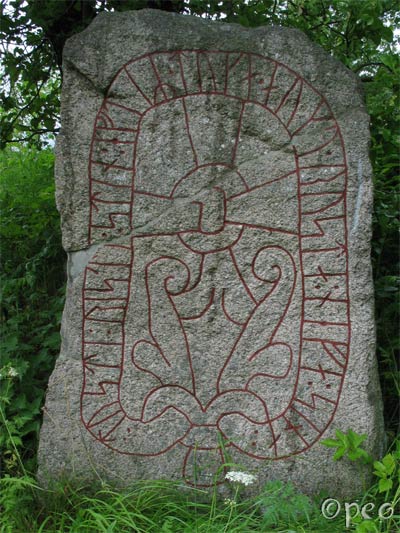 Tosti also had the next rune stone raised....