Husby
Holmgerðr/Holmgeirr and Sigrøðr/Sigþrúðr, they raised these stones in memory of Sveinn, their son, the late-born.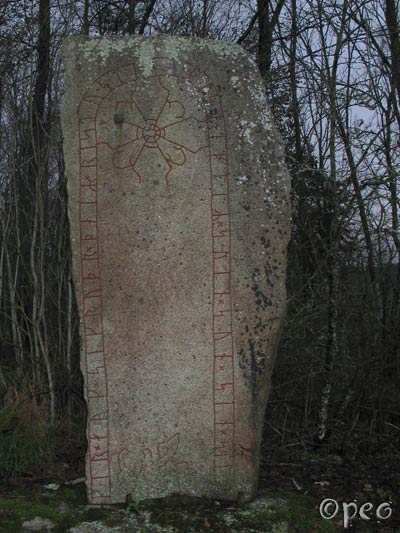 "These stones" it says, but there is only one rune stone standing there. The other one ( below ) was moved to Torslunda....
---
... raised ... in memory of Sveinn/Steinn, his son, and made the bridge for his soul. (He) ordered (it) to stand here ... ... ...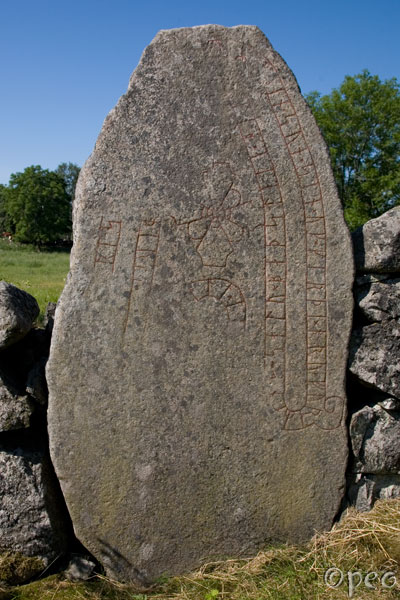 This rune stone is now standing opposite to
U 461
.