Tibble
Ragnfastr had these landmarks made for Ingifastr's and Gulleifr's souls.
This rune stone and the carving on the rock below, are only about 200 metres apart. Ragnfastr had them both made.
---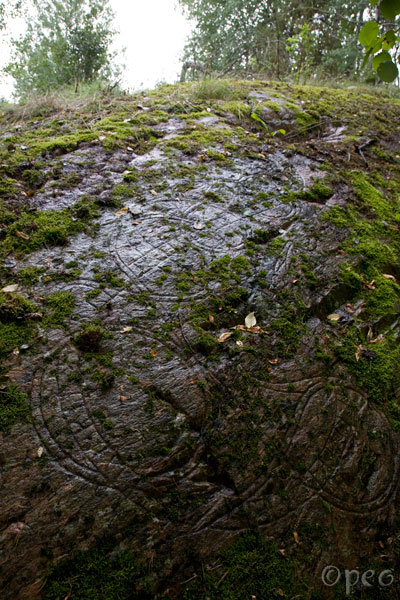 If you point at the picture you'll see a close-up of the bottom left part of the inscription.
Tibble is situated about 25 kilometres southeast of Uppsala.