Gösslunda
Véfríðr raised this stone in memory of Véseti, (her) husbandman.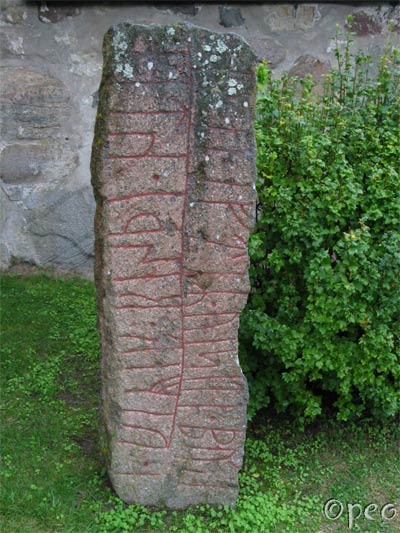 Head for Gösslunda church, and you'll soon find this rune stone....
.... and in the wall, next to the entrance of the church, is a this :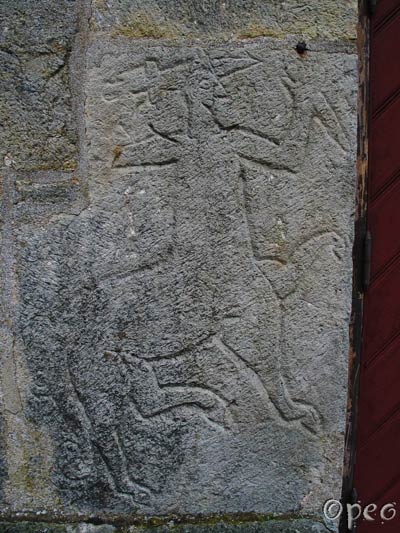 This is obviously a centaur, but what is it doing here ? It doesn't quite belong to the Christian mythology, does it ?