Hamra
Jakobr ... the stone made. Pray your prayers .. for the soul of Hróðvé(?) ... blessed among women ... carved me.
The stone is pretty much torn, so much of the text is gone.
---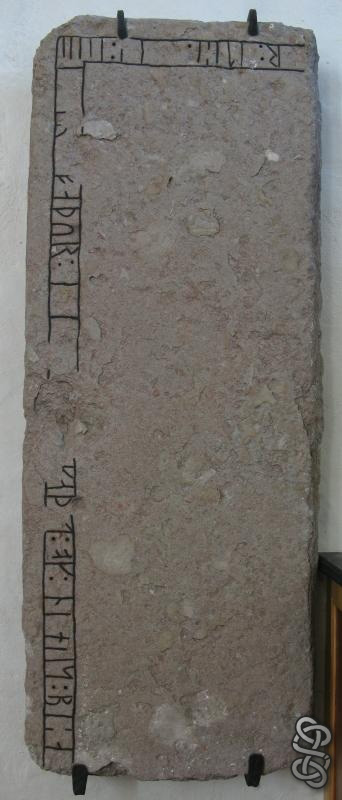 Less than half the grave slab remains....
My friend Ogneslav visited Hamra church, and he took the photos. Thanks !