Halla
Look up that your eyes may have peace.


Inside Halla church there are some runic carvings on the wall : si up at a=uhun : run
The one above is clear enough, while the one below is more diffuse. It does look like runes, though....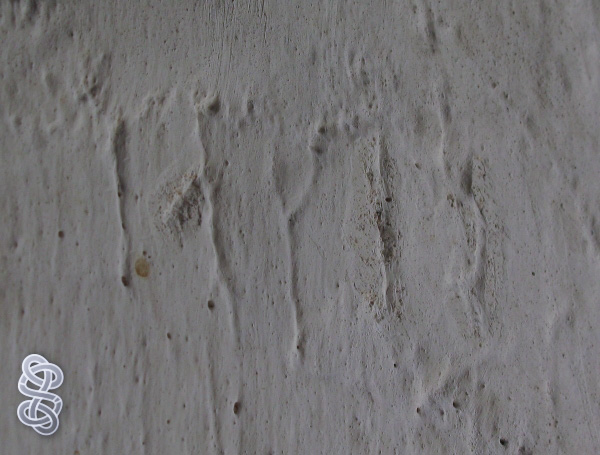 As usual we have to thank my friend Ogneslav for giving the photos to this site. Thanks !

These runes were painted onto the wall inside the church. The beginning of the sentence is lost.