Museum rune stones
The stone to the left is Br Or6, the one on the "shelf" is Br Or7 from Orkney (I wish I had taken a closer shot of that one), the one in the middle is Br Sh3 from Cunningsburgh on Shetland islands, and this is what it says on that stone :
§A ... in memory of his father Þorbjôrn. §B ...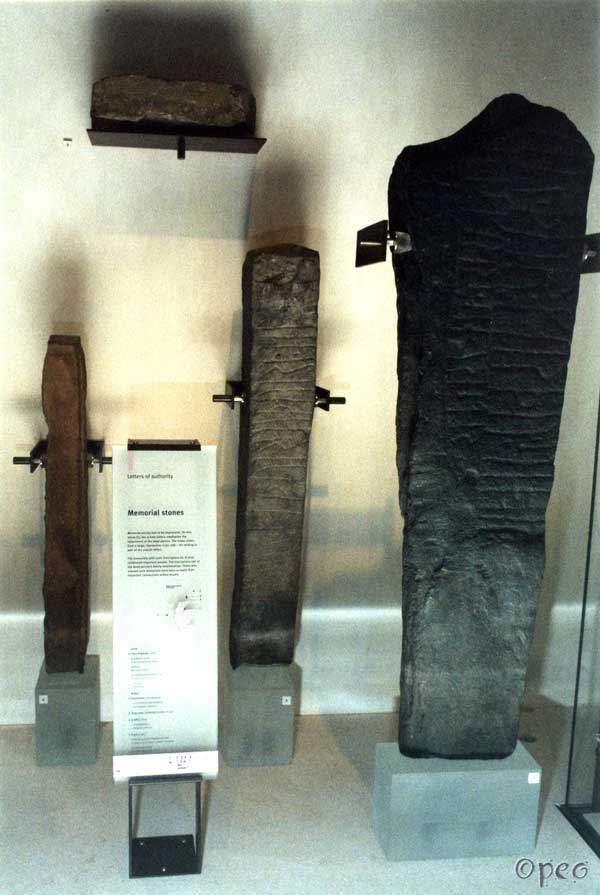 Finally there's the cross from Kilbar, Barra - that's on the Outer Hebrides
In memory og Þorgerðr, Steinarr's daughter, this cross is raised....
You'll find them all in the National Museum of Scotland in Edinburgh.