Blista
Ágoti had these landmarks cut in memory of Frosti, his brother. Hegviðr made the stone.
---
Kvikr and Eileifr, they had the landmark cut in memory of Hróðgeirr, their good father.
---
Steinfastr had this landmark cut in memory of Sæmundr, his father. May God help.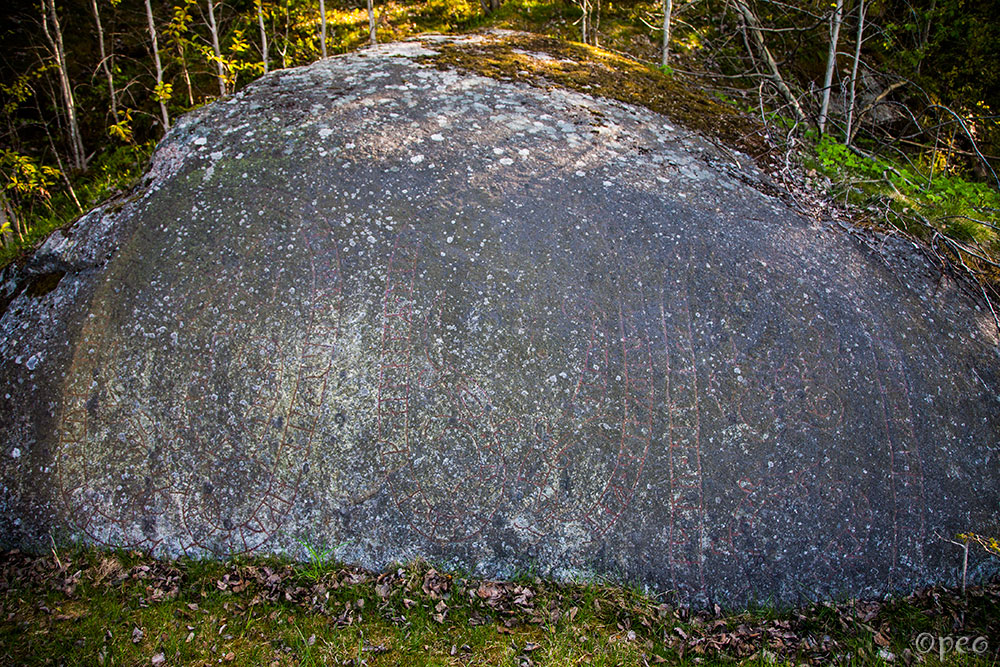 Three separate runic inscriptions on one rock. It's a pity that they haven't been filled in for quite a long time. Compare with
this
one.