St Paul's
Ginna(?) had this stone laid and (i.e. with) Tóki.

"The London Stone" was found at St Paul's cathedral, and you can see it at the Museum of London.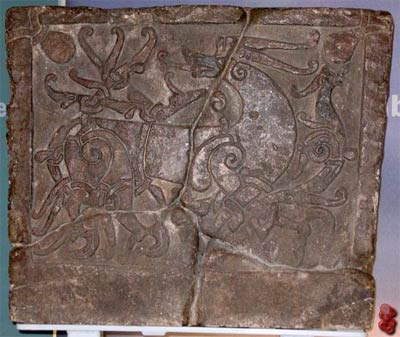 Ogneslav just came back from Britain with quite a few photos of rune stones, and these are two of them.
It's the same kind of design, as on this
object
....