Runby
§A ... Finnviðr, Ragnfríðr's son, had ...
§B ... who owned (i.e., was married to) Ingigerðr and ...
§C ... ... Kvikr's and Finnviðr's ...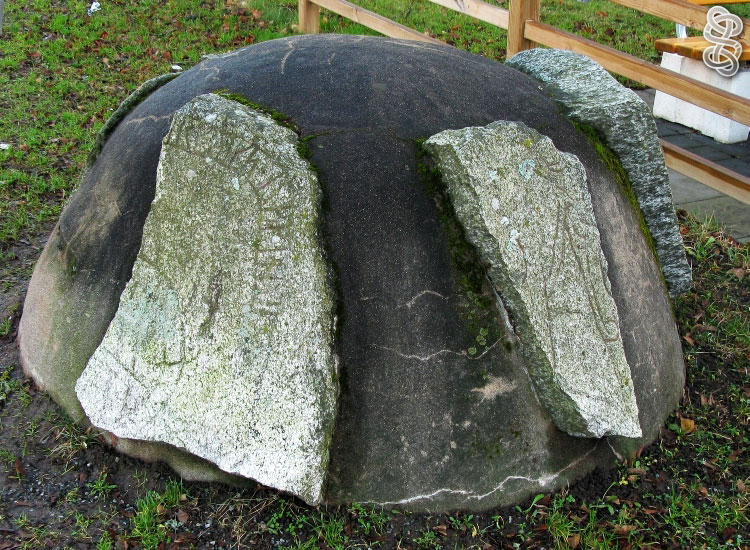 Five fragments of a rune stone placed next to each othere on a round cementblock..
Above to the left is the §A-part of the inscription. Then it's §C, and below is the §B-part.
Point at the picture to the left to see the fifth fragment of the stone.
My friend Ogneslav took these photos, and sent them to me. Thanks !