Skånela
Ingivaldr and Gíslaug had the stones cut in memory of Ingimundr, their son.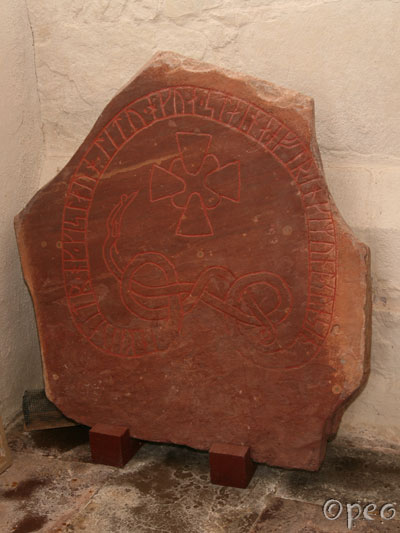 The stone above is standing in the porch, and the one below is standing in front of Skånela church.
---
Jóbjôrn raised the stones in memory of Sigbjôrn/Seybjôrn, his father.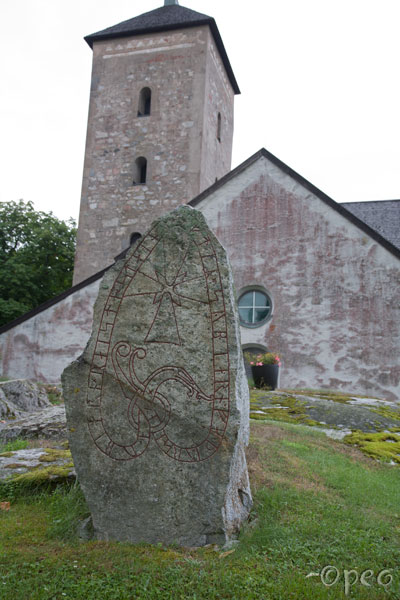 Point at the picture to see a close-up.