Kungs-Husby
... Ósyrgr ... this stone in memory of ... his good father ... Here will the stone stand ... Balli carved these runes.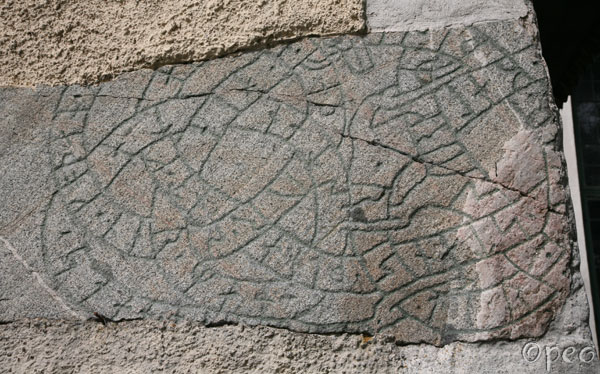 You'll find this rune stone and the one below in the wall of Kungs-Husby church.
---
Kali had the stone raised in memory of Sigreifr, his brother, <sairR>'s son(?).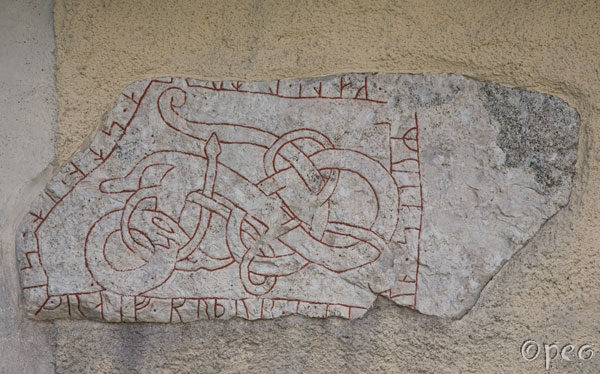 There are also two rune stones inside the church, but unfortunately it was not open when I was there. Some other time, then....