Newgrange
This passage grave is actually an observatory ! On the shortest day of the year, the sun shines in through an opening just above the entrance and lights up the chamber. And then it's dark again until the same time the next year....
It dates from around 3200 BC.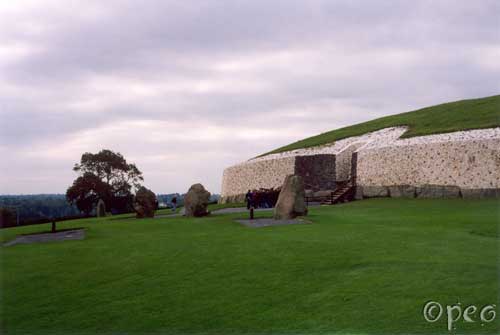 Above you see an ornamented kerb stone in front of the entrance, and below is the one that is straight in the opposite position, on the back of the grave.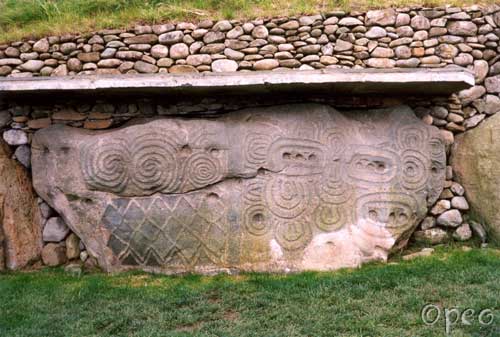 The second picture above shows a ruined passage grave next to Newgrange.
Look at these
stones
from Orkney !